The mysterious arctic fox
Banished
Over the past few days I've been working on a disassembly for Space Harrier 2. Here, we can post findings, questions, and progress on Space Harrier 2 research and modding.
To start things, I've found that Space Harrier 2 uses the same SDK (software development kit) as the original Sonic the Hedgehog. My evidence supporting this is that the stack pointer is in the same location (0xFFFE00), and it has a very similar game mode array to Sonic.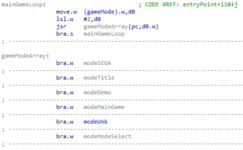 I'll continue to provide updates on the disassembly and any interesting things that come up. Hope there is interest for hacking this game!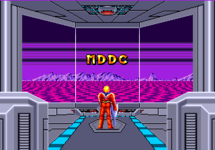 (Here's a cute little screen to go with the thread too)